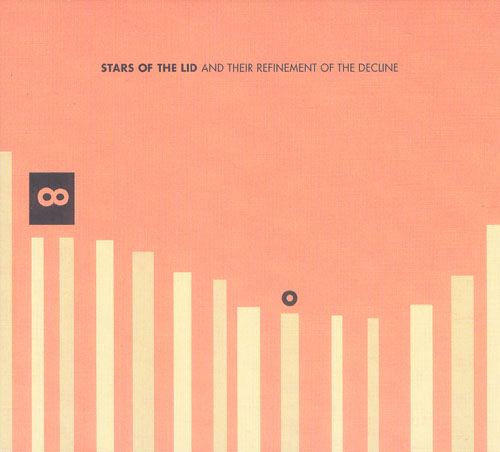 Stars of the Lid, the divine post-ambient pairing of Adam Wiltzie and Brian McBride, are readying their latest long player, Stars of the Lid and Their Refinement of the Decline, a typically monumental 3LP/double CD release through Kranky and scheduled to appear on April 2.
Following up on their last slab of drone/ambient released nearly 6 years ago, The Tired Sounds of Stars of the Lid, they are refining the sound of tectonic plates moving. Apreludes (In C Sharp Minor) is a typically dense miasma of drones dripping in beautiful melancholy and is a teaser for the album to come.
While most albums of this length would be considered a marathon at best, SOTL are one of the few contemporary groups who can create such a consistently enthralling series of sonambulant resonances ... the soundtrack to a film yet to me made.
Apreludes (In C Sharp Minor) on Kranky